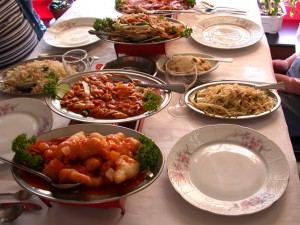 After a beautiful day on the beach, what could be more enjoyable than to settle into one of the many good Zandvoort restaurants to enjoy a delicious meal. It's fair to say that in Zandvoort you really are spoilt for choice when it comes to eating out. Zandvoort restaurants come in many varieties and in fact there are at least 50 to choose from in the town.
As you might expect at the coast, many of these offer the local speciality seafood dishes but alongside these you can enjoy a very wide range of international cuisine, some of it showing evidence of the Dutch colonial past – particularly the Chinese Indonesian restaurants such as the Fong Lie in Zeestraat.




Zandvoort Restaurants in Varied Locations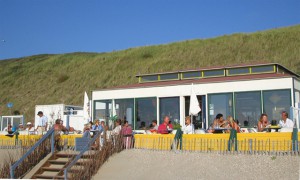 You also have a wide range of choice when it comes to choosing a location for eating out. The restaurants may be found in the beach clubs or pavilions, along the boulevards at a height of 65 metres or in Zandvoort village itself.
Often your choice will be made by the weather conditions on the day. If you've spent your day sunbathing on the beach in the hot sun then you may well decide that you rather eat in a cool indoor environment in town but on the other hand, if it's a really warm humid evening in the height of summer then what could be nicer than to eat out on the terrace of one of the beach clubs or pavilions with a light seabreeze to help keep you cool.You can be sure that you will find something really delicious and a restaurant to suit your taste in Zandvoort.




Lots of Variety for Eating Out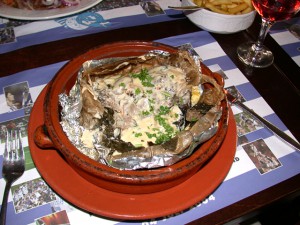 In Zandvoort , there are restaurants that specialise in:
Dutch pancakes
Greek cuisine
Indonesian cuisine and Chinese/Hong Kong cuisine
Thai cuisine
Mediterranean/ Italian cuisine (pasta, pizza)
Two of the authors favourite restaurants are the Fong Lie Chinese restaurant (Address: Zeestraat 55, 2042 LB Zandvoort, Netherlands Phone:+31 23 571 4681) Website and Filoxenia Greek restaurant (Haltestraat 49, Tel: 023 573 49 20 ~ Website
Photos on this page were taken in these 2 restaurants. (The food was as tasty as it looks!)