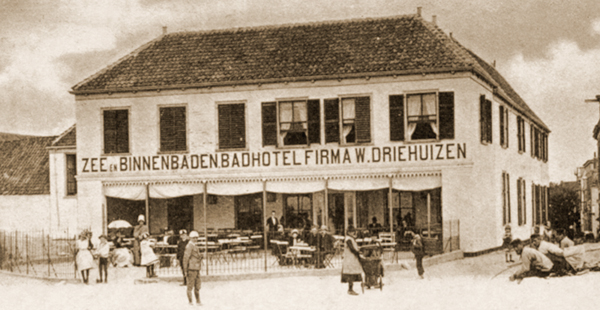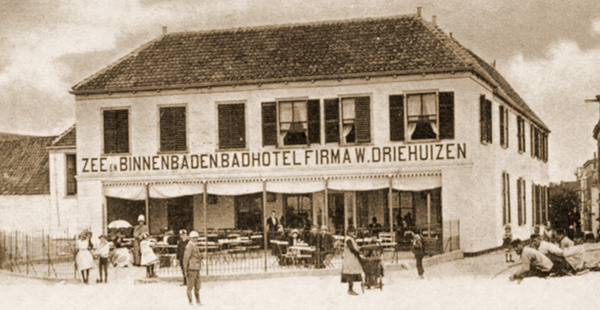 One of the earliest of the famous hotels to be built in Zandvoort was Hotel Driehuizen in 1826. It stood at the top of the Kerkstraat and attracted chic visitors from all over Europe. It was accessed by a narrow entrance from the Kerkstraat side and provided 14 luxury rooms, interior baths, a conversation room, a drawing room and restaurant.




The front side of the hotel boasted a spacious terrace. In 1900 a new two-storey wing was added on the site of a former stables. It was the design of the Haarlem architect W.F. Douglas and housed the kitchens, restaurant and a conversation room. The number of guest rooms was increased from 14 to 30.
In 1921 the hotel opened a dance pavilion next to the main building. It is believed that the Germans used the Hotel as a brothel during the occupation. The hotel was demolished by the Germans in 1943.