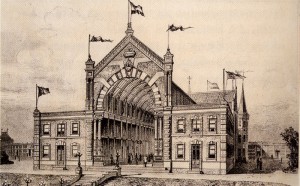 Between the years 1825 and 1830 the population grew massively from 700 to 1403 inhabitants, Zandvoort having suddenly become the place to live, work and bathe.
The tradespeople of the area were no longer restricted to fisherfolk but included potato growers and merchants among their number.[su_spacer size="3″]
Two schools were founded to meet this population growth, an infant school attended by 70 children and a village school which catered for about 150 children.




When a railway connection was made between Haarlem and Zandvoort in 1881 yet another great change came to the village. An arcade or row of shops (the Passage – above right) was constructed next to the railway station, hotels were built, and on the two main boulevards (Boulevard de Favauge to the north and Boulevard Paulus Loot to the south) there appeared large villas and boarding houses.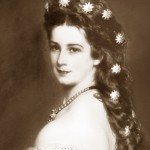 Zandvoort became frequented by the wealthier classes who came to take the water cures at the bathing houses. Empress Elizabeth of Austria Known as 'Sisi' arrived in Zandvoort in the summer of 1884, strictly incognito going by the pseudonym of the Countess of Hohenembs. She had first travelled to Amsterdam to visit the famous physician J.G. Mezger, to help her with various physical disorders, including sciatica and then along with her daughter Valerie and court  followers, she visited the beach at Zandvoort between 9 May and 10 June 1884.[su_spacer size="1″]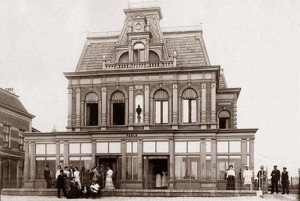 She loved the salty sea air, and long walks in the dunes. Zandvoort has never forgotten her, and as a reminder of her visit, there is a statue of Empress Sisi on the Boulevard Barnaart where she stayed at the Villa Paula.
In 1895 the electric tram was laid in Zandvoort and this further enhanced its accessibility.




[su_spacer size="1″]
By 1921, with the laying out of the Zeeweg, Zandvoort was well on its way to becoming a familiar destination. Now a well-known seaside resort, the village and beach gave themselves gratefully to the service of their visitors and made the most of all the facilities.
With the outbreak of the Second World War in 1939, however, Zandvoort was set to face a terrible time of hardship and destruction.