History of Zandvoort's Naturist Beach
The Dutch people have always been known for their broad minded attitudes and so it's not so surprising that the premier seaside resort of Zandvoort has a naturist beach. It was fact in 1975 that a 2.5 km stretch of sand to the south of the village was first designated as a free FKK naturist beach allowing people to bathe "in the buff". This followed a vote which resulted in a majority in favour of allowing naturism to be tolerated on Zandvoort beach.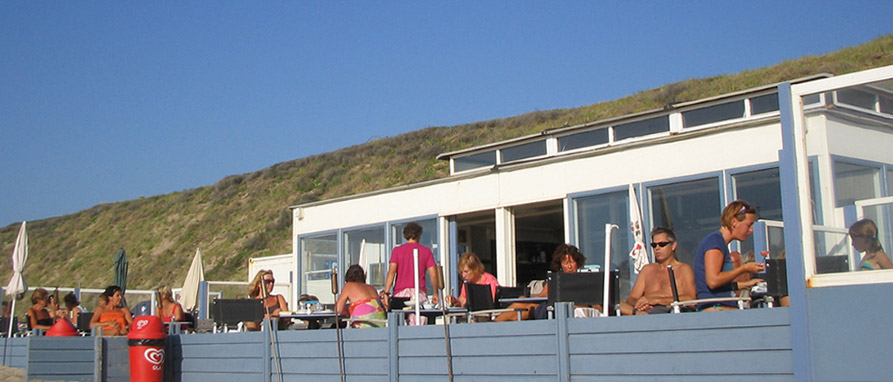 This stretch today is around 3 km in length and is located to the south of the main Zandvoort beach, extending from paal 68 to paal 71 (paals are wooden stakes set along the beach at 250 metre intervals). As long as people behave respectably on this naturist beach then anyone is welcome to enjoy the sun, sea and sand in their own way.



Cafe – Restaurants on the Naturist Beach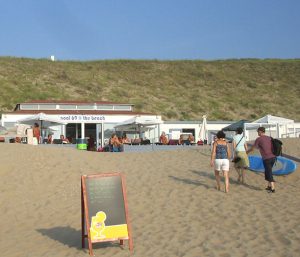 Some of the pavilions (café-restaurants) have been on the free beach for tens of years and the type of people who are regular visitors to these friendly establishments tend to be professional people. One or two of the beach cafe restaurants no longer allow people to go naked on the terrace but this situation is always changing so it is best to check if you like to eat dinner in the buff!
As you walk down the beach towards the south, you will find the Naturist area clearly signposted. Notable places to enjoy a relaxing day include: Paal 69, Adam and Eva and Ajuma. All of these provide good food and drink and very often hot and cold showers. Some even have a TV available for special events.